What We Do
Nurses for Newborns helps families who are most at risk of experiencing trauma in their infant's first year of life through our proven home visitation program to prevent infant mortality, child abuse and neglect. We send specially trained pediatric nurses to the homes of pregnant women or parents with infants who face medical, social, or environmental risks; additional support is provided by our Licensed Clinical Social Worker. We meet families where they are — whether in the home, transitional housing, or a residential recovery center – eliminating transportation and childcare barriers to receiving care. Guided by evidence-based clinical practices, our Registered Nurses and LCSW provide core services during home visits, including:
Health and developmental assessments of the infant and mother
Extensive screening including maternal depression, infant developmental delays, and risk for child abuse/neglect
Preparing a plan of action with the caregiver(s) to ensure the baby's health, safety, and optimum development
Educating on infant care, safe sleep, formula preparation and breastfeeding, CPR and other tools designed to address identified issues and support family strengths
Providing resources and referrals for needed services to promote the health and safety of both the mother and child
NFN's Licensed Clinical Social Worker also assists some families with environmental or mental health concerns, providing those services in the home as well
We provide prenatal visits to expecting moms and postpartum visits to the family following delivery and returning home. We can provide free services if the infant is between 0 and 2 years of age as needed. We also utilize interpretation services through medically certified interpreters to help serve our entire community and, if needed, have a nurse on call 24 hours a day for our clients.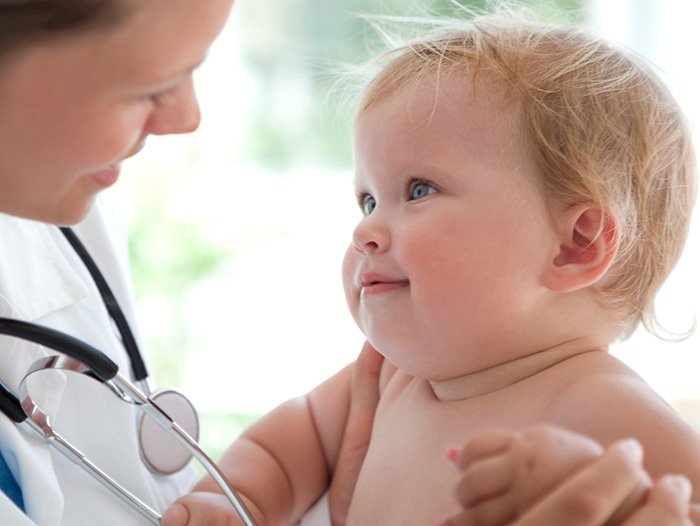 Positive Outcomes
Throughout our 20+ year history in Tennessee, NFN has observed program outcomes that include fewer reports of child abuse or neglect, increased immunizations, as well as reduced injuries, hospitalizations, and emergency room visits. Continually adapting to the needs of new populations served, NFN has used its home visitation program successfully with over 10,000 infants and their families.
Referrals
Nurses for Newborns strives to help any family who needs support around the arrival of their baby to further our mission of preventing intentional or unintentional infant deaths, child abuse and neglect. Referrals can be made to provide prenatal visits to expecting moms and postpartum visits to infants and caregivers who meet at least one of the following qualifications for service:
Babies who are medically fragile (born premature or spent time in the Neonatal Intensive Care Unit, drug exposed, diagnosed as failure to thrive, or with congenital anomalies or birth complications) and are between 0 and 12 months old
Mothers with medical, mental health, intellectual, or substance abuse concerns
Teenage parents needing support
How to Refer
Online Referral
Use our referral form to easily submit a referral request.
Contact Us Directly
Contact the NFN Intake Department by phone
(615) 313-9989
Referrals can be made by a healthcare provider, social worker, case manager, or other social services provider for any infant or caregiver living in Cheatham, Davidson, Maury, Montgomery, Robertson, Rutherford, Sumner, or Wiliamson counties. We are not able to accept self-referrals.
Frequently Asked Questions
What does Nurses for Newborns do?
NFN provides a registered nurse or LCSW to work with you and your baby, providing parenting education, developmental screenings, and support.
How much does it cost?
All of our services are FREE of charge!
Can NFN bring me diapers and formula?
If you are a client of NFN and we have the items in stock, yes!
How often does my nurse or social worker visit me?
It depends on each client's individual needs. But, prenatally about once a month and postpartum about twice a month.
How long do we visit our clients?
It depends on each client's individual needs, but we can visit until your baby is 2 years of age if needed.
Can NFN assist me in any other way?
We work hard to make sure that you have the resources you need to take care of your newborn! We are also able to connect you with other organizations that can provide assistance to you and your family as needed.