Melinda Monroe
Chief Executive Officer
Melinda assumes responsibility for the strategic direction, collaboration efforts, and executive-level teamwork that accomplish the mission of Nurses for Newborns. Melinda holds a master's degree in clinical-development psychology from the University of Illinois at Chicago and has many years of non-profit leadership and administrative experience. Known for her work to prevent alcohol-exposed pregnancies, Melinda is a passionate advocate for the needs of families with young children.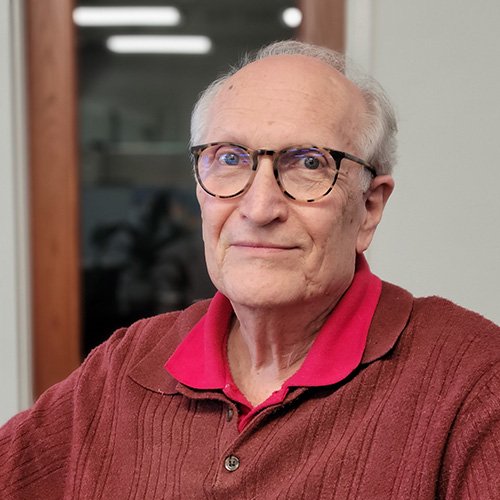 Ron Tompkins
Chief Nursing Officer
As Chief Nursing Officer, Ron is responsible for the overall administrative and strategic leadership for the clinical operations of Nurses for Newborns. He holds his BSN and MS in nursing administration from the University of Colorado. Ron has been with Nurses for Newborns since 2008 and is a seasoned professional with many years of hospital administration experience. In addition, Ron holds numerous professional and community affiliations.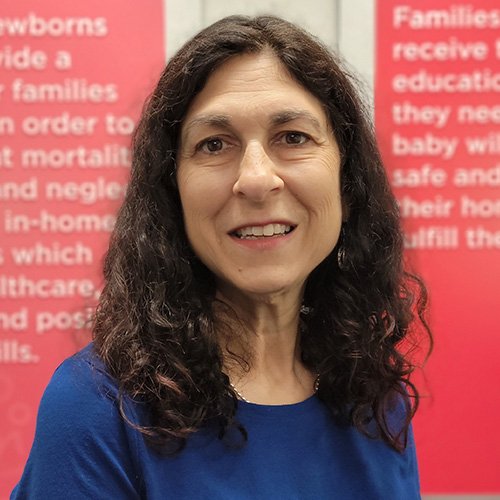 Mary Lou March
Chief Financial Officer
Mary Lou joined Nurses for Newborns in 2011 and provides overall financial, human resources, administrative and strategic leadership to NFN. Mary Lou holds a BBA from Iona College and an MBA from Pace University in New York with many years' experience in working for non-profits, particularly in the health care setting. Mary Lou has also served on a number of non-profit and community boards. Mary Lou enjoys spending her free time traveling abroad or at the beach and is an avid St. Louis Blues and Cardinals fan!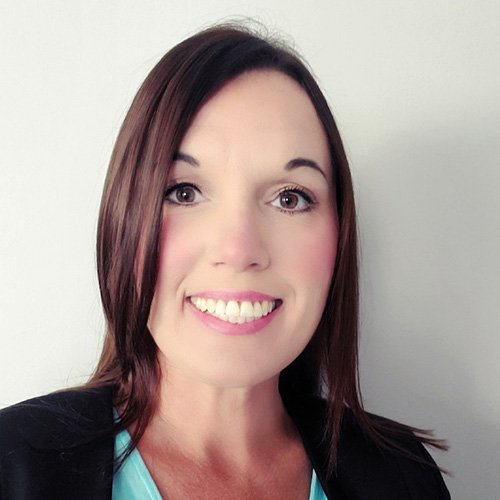 Shannon Mann
Chief Analytics Officer
Shannon Mann joined the Nurses for Newborns team in 2019 and is our Chief Analytics Officer. She has over a decade of experience working in the non-profit sector, specifically in child welfare, quality improvement, and leadership. Shannon is responsible for providing guidance, leadership, and support for Analytics and Technology at Nurses for Newborns. She also serves as a member of the Executive team and holds a master's degree in Business Administration from Maryville University. She is a proud Mother and Wife and enjoys all things sports, especially St. Louis Cardinals baseball and college basketball, she enjoys being outdoors, and loves attending a good concert!
Anne Volland
Chief Development Officer
Anne Volland is a nonprofit development specialist with a focus on corporate partnerships and individual philanthropy. Her career spans many years from Director of Administration to Director of Philanthropy to Senior Director of Development. Her strengths originate from a passion for all living beings and wanting to make the world a better place
Anne was born and raised in STL, attended Clayton High School, and earned her BA in Administration from Fontbonne University. In her spare time, she likes to play piano, garden, dote on her 5 kids, and spoil the heck out of her grandson, Finnegan.
Kate Steele
Director of Special Events and Volunteers
Kate's role is to design, implement and manage all special events at NFN. Kate also maintains responsibility, oversight and training for agency volunteers. Kate is a seasoned hospitality professional and has worked for two St. Louis area premier private dining clubs. Kate holds a degree in hotel, restaurant and institutional operations from Swindon College, England and is a certified meeting planner. Kate is the proud mother of 2 beautiful children, one of whom has graced her with the cutest 2 grandsons.
Frances Barbieri-
Board President
Shanna Wiechel –
Board Vice President
Tom Shaner –
Board Treasurer
Kevin Knatt –
Board Secretary
Jagruti Shah Anadkat, MD
Brad Bakker
Nanci A. Bobrow, Ph.D.
Hon. Patrick Dougherty
Kelly Ferrara-Bayne
Diana Gilbert
Dan Green
Eileen Hamburg
Marianne Hayes
Laurie Lambert Hopkins
Pamela A. Lesser, MS, RNC-OB,
Burnea Lester
Madelyn T. Marks, MA, PM
Suzanne Marshall-Caby. Ed.D.
Brandi Mathews
Michelle Miller
Genie Mueller
Cora Orphe-Harris, MD
Cynthia Rogers, MD
Sen. Brian Williams
Ken Worland
Donate Now
Help us ensure every baby and family is healthy and has a chance to thrive!